The science of vibration and fitness has many benefits. One being, that you need less time to give your body what it needs. We use a machine called a Power Plate. The plate moves side to side, up and down and front to back. This harmonic vibration contracts the muscles in your body 30-50 x/ second. Conventional exercise only works a few muscles per exercise. Working out on the plate employs involuntary muscle activation all over your body. Your body is getting two to three times the engagement provided by regular work-outs on the floor. It is scientifically proven that 30 minutes of working out with vibration technology is equivalent to 60-90 minutes on the floor.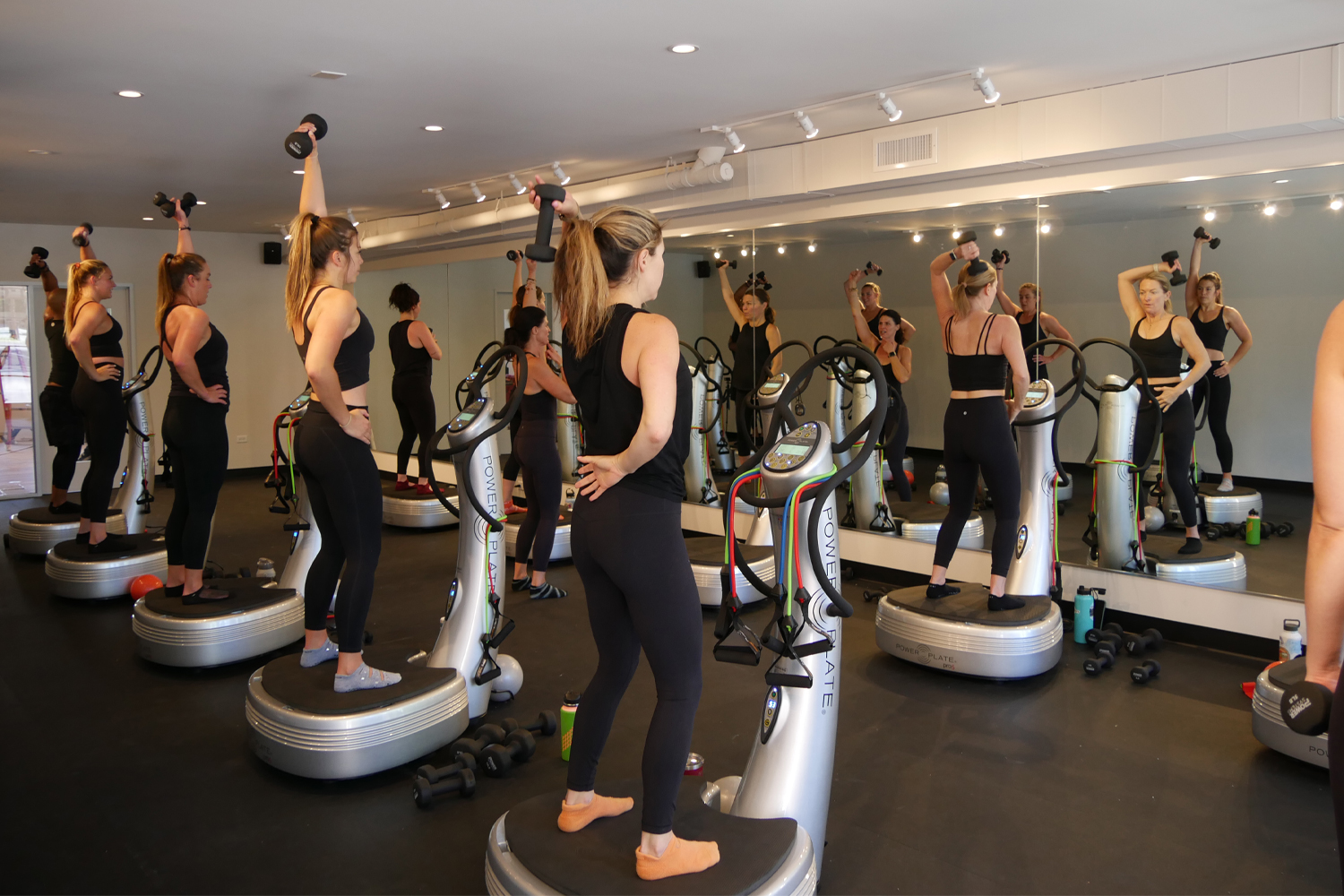 With the elevated levels of muscle contraction, your body is able to circulate more blood and oxygen flow, thus allowing you to both work out and recover simultaneously. You will feel increased energy and decreased soreness. The vibration decreases cortisol and increases serotonin, it aids in lymphatic drainage, increased metabolism, better balance and flexibility, and reduction in the appearance of cellulite over time.
Sign up for your first class free and come feel the vibration in one of our full-body 30-minute workouts. We can't wait to vibrate with you! Prepare to sweat!